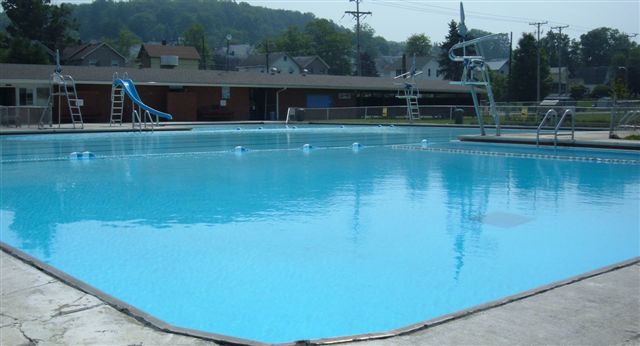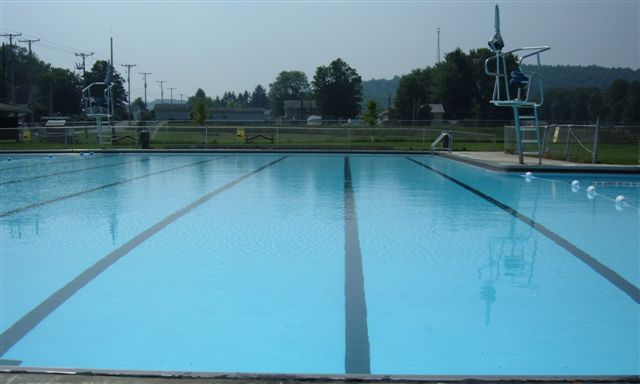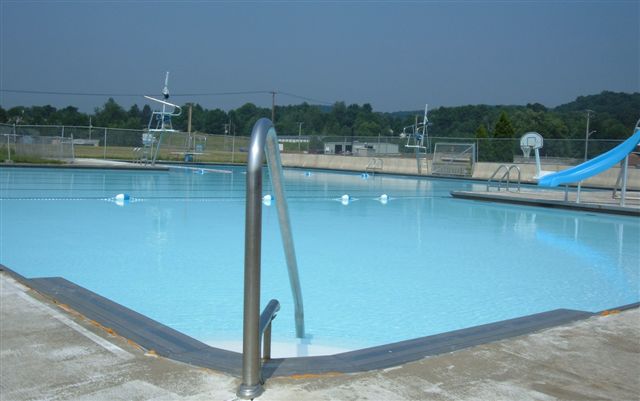 Donate to the Reynoldsville Pool using PayPal
Steps leading into roped off section that
is 2-3 ft. deep.
25 meter long swimming area.
3 ft-4.5 ft deep

View of pool showing "kiddie slide"

Diving well area

3/4 meter diving board. Small roped off adult swimming area to left of diving board.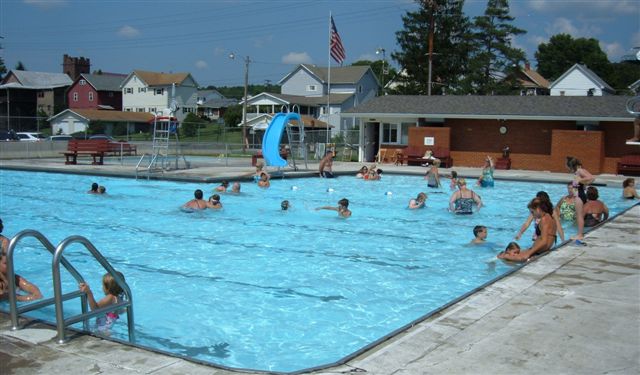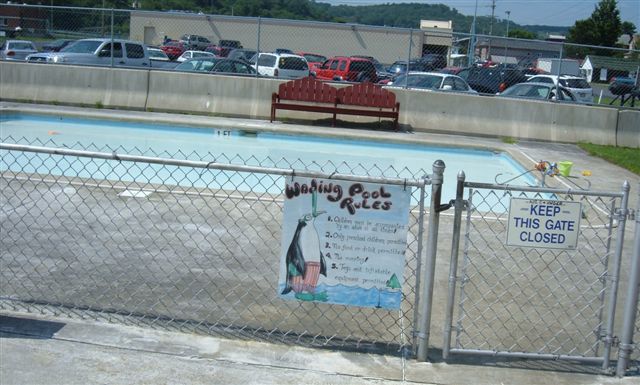 Gated fenced off wading pool area


1' deep wading "baby" pool area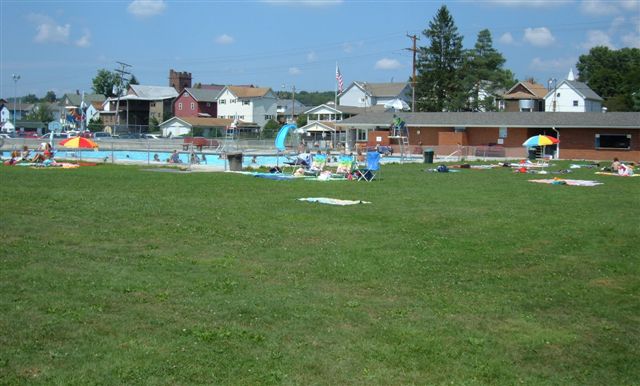 Large grass area for sun bathing

Concession Stand full of
snacks and treats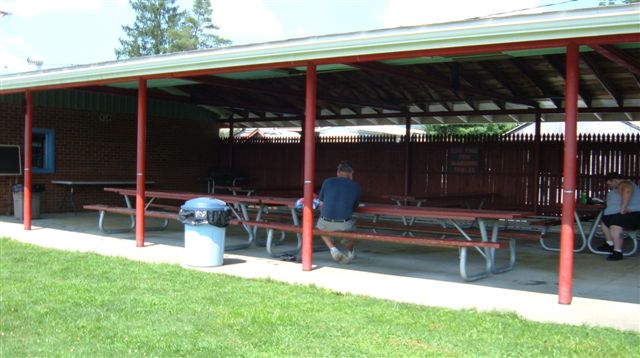 Large pavilion for shade.
Also nice for pool rentals.